ARENA 9
True 5.1 surround sound including a 6.5" subwoofer for immersive gaming over a single USB connection
Two wireless rear speakers for connectivity between front and back of the room without cables
Robust and precise soundscape with a two-way speaker design, featuring organic fiber woofers and silk dome tweeters
Illuminated speakers with 16.8 million RGB colors that react to the onscreen action and music
Easily connect to PC, PlayStation, and Mac and more with USB, Bluetooth, optical, or 3.5mm Aux, and wired headset
Informative OLED screen with volume controls, 5.1 Upmix, headset toggle, LED controls, BT pairing, EQ, and system functions
Customize audio with the 10-band Parametric EQ with Acoustical Echo Cancellation from Sonar Software, and more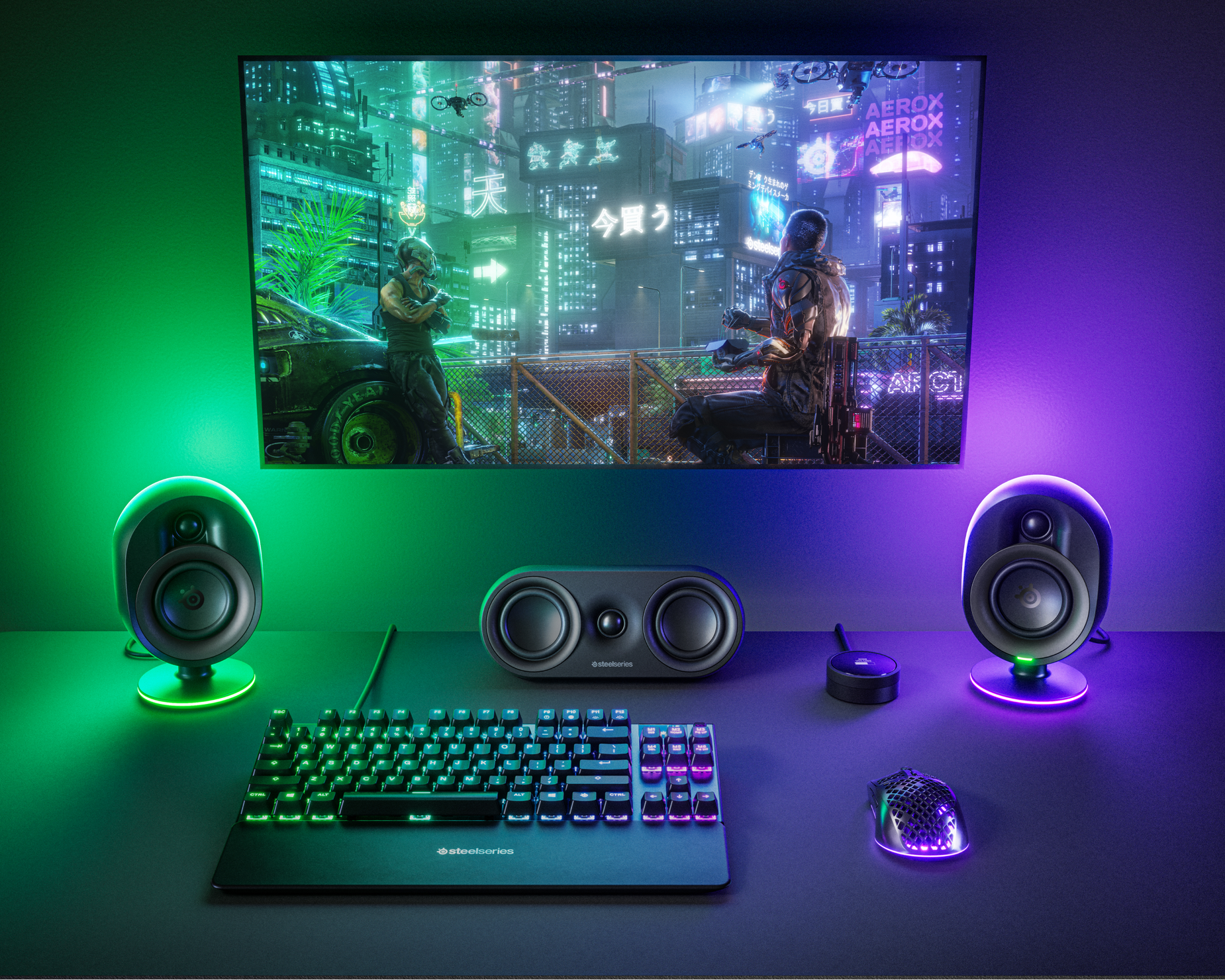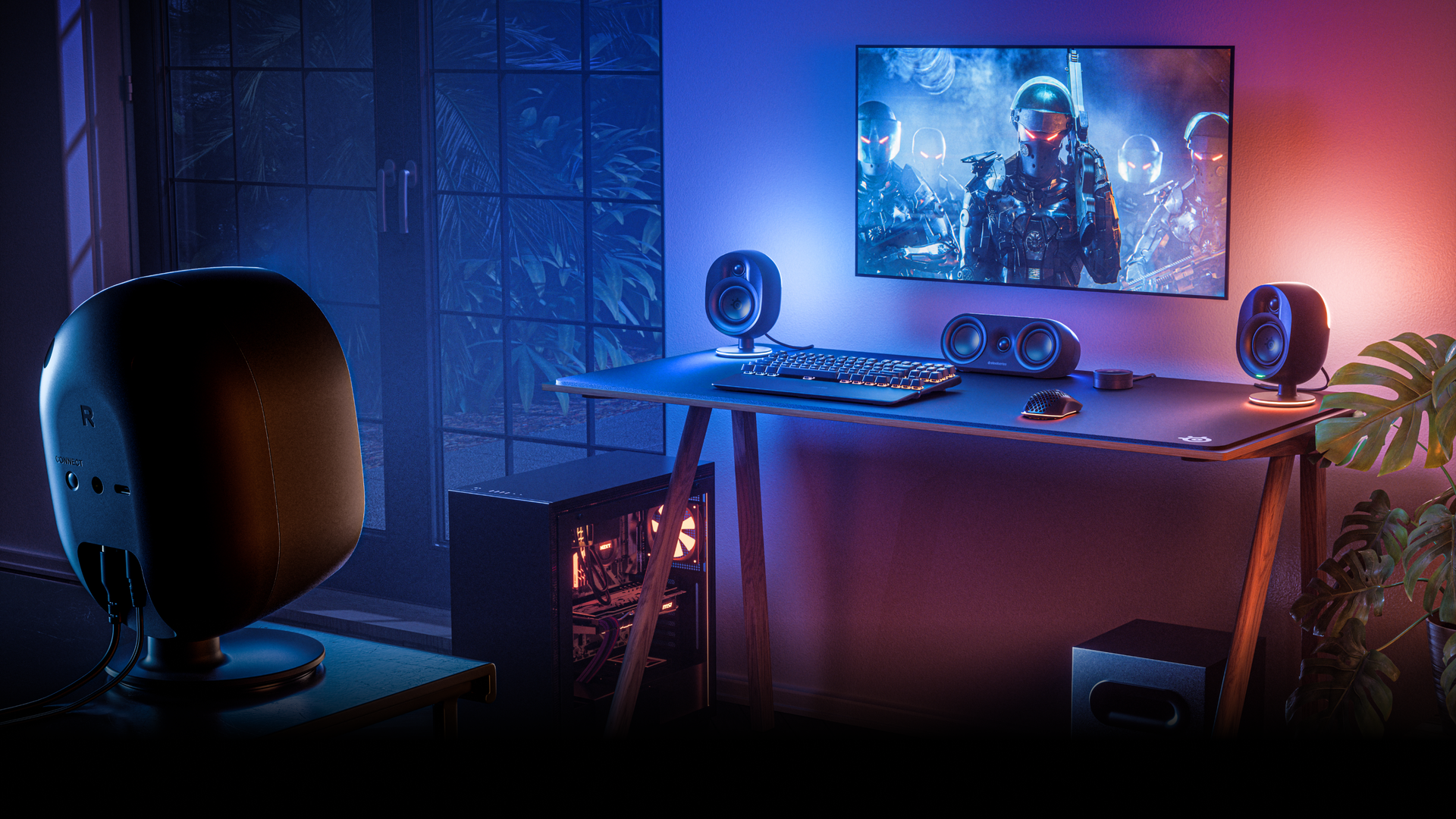 Find your Arena
Arena 9 speakers will transform your gaming rig into an epic gaming arena.
Envelop your gaming space in immersive, premium-quality surround sound, brought by a combination of four speakers, a center channel speaker, and a powerful 6.5" subwoofer. Arena 9 is ideal for gamers who want a truly positional audio experience.
5.1 Surround Sound Over USB
Experience award-winning SteelSeries audio in a world-first true 5.1 surround sound system for gaming over a single PC USB connection. 2 front and 2 rear speakers work in unison with a dedicated center channel speaker and a subwoofer to bring your sound to life.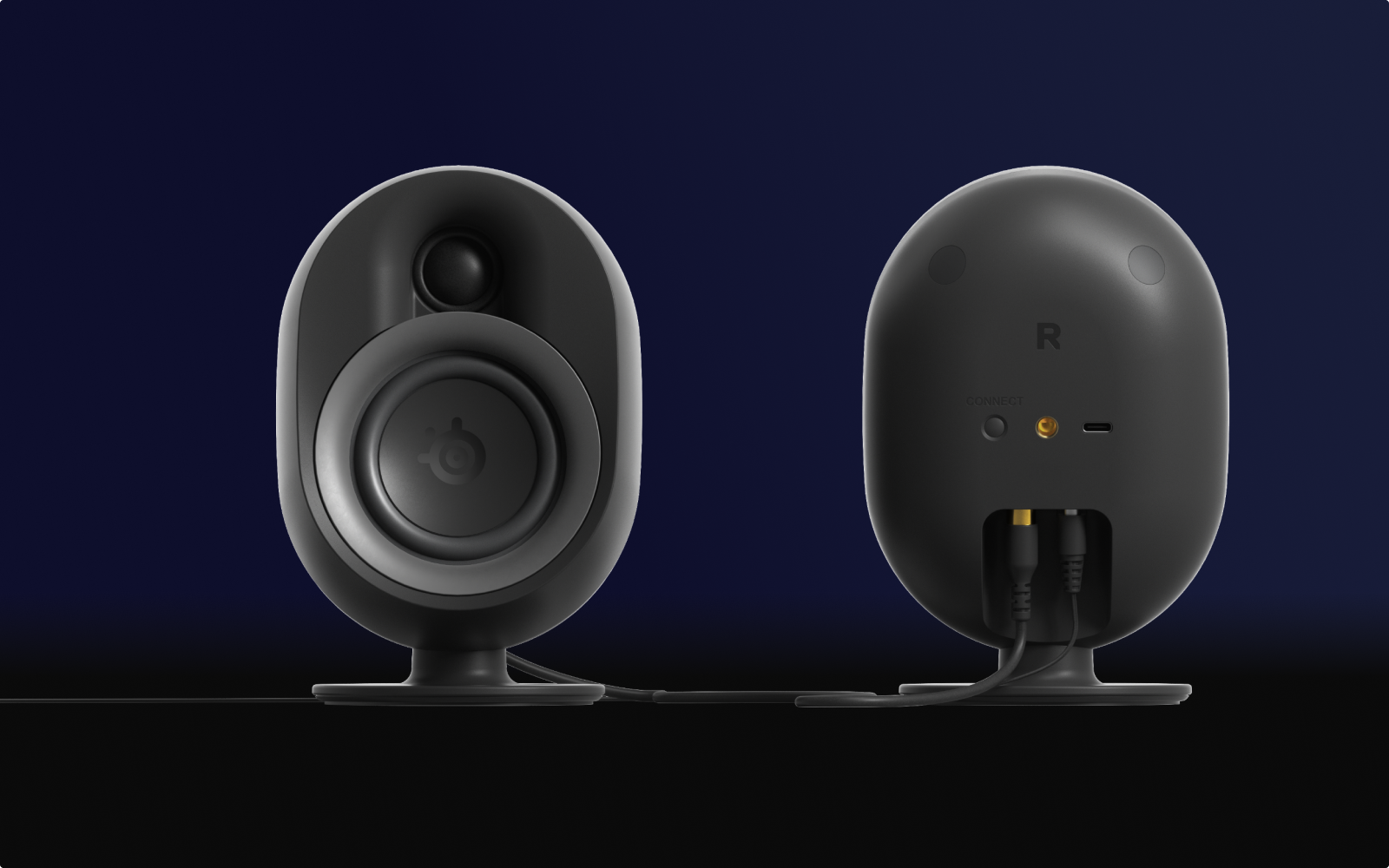 Wireless Rear Speakers
The two rear speakers wirelessly connect to the subwoofer, removing cables reaching from the back to the front of your space. Removable stands with a threaded insert in the back allow for wall mounting.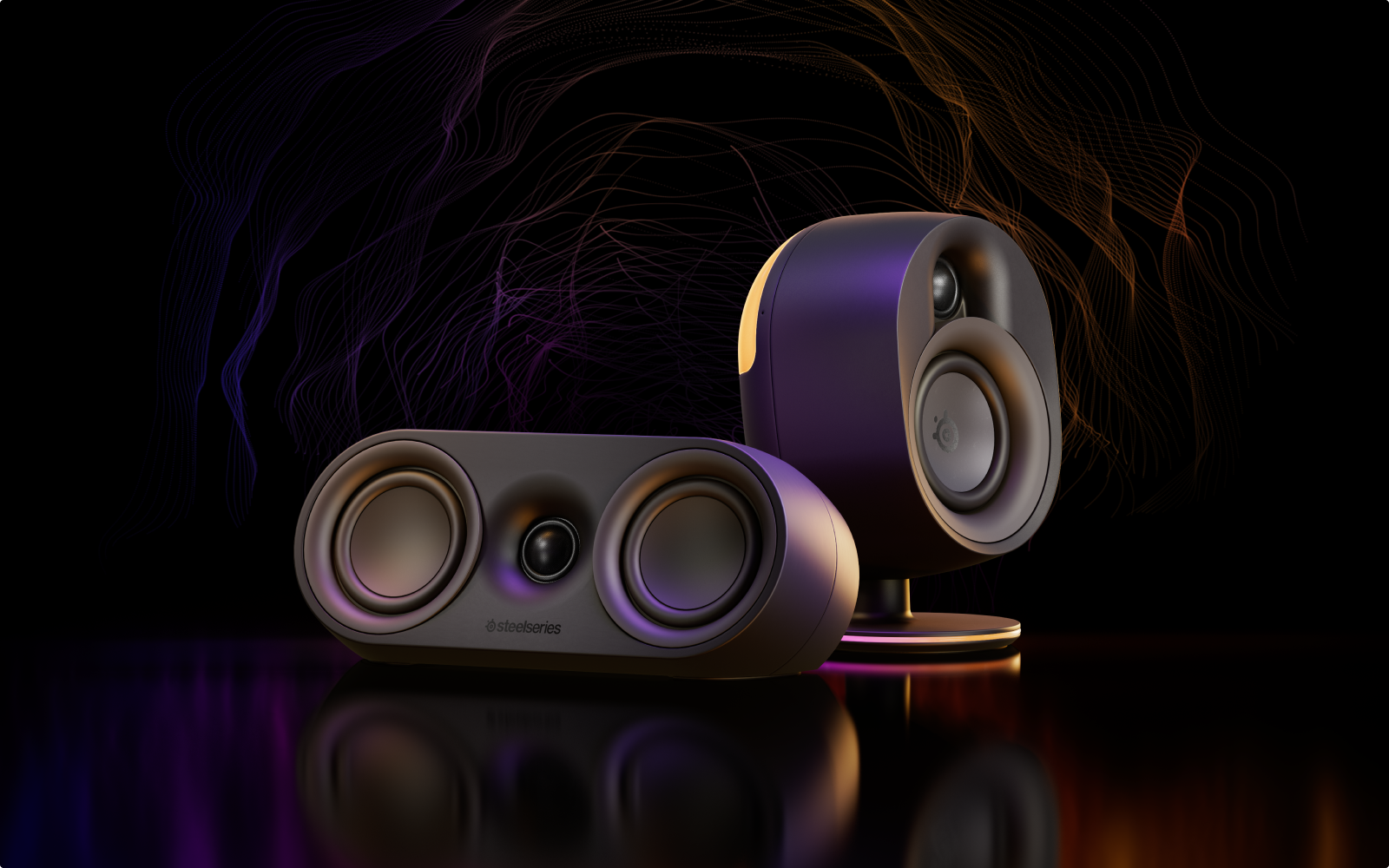 2-Way Speaker Design
Enter a world of rich, detailed, and accurate audio as dynamic drivers collaborate to produce a highly precise, robust soundscape. The woofers handles the mid frequencies, allowing the tweeters to focus on maximum clarity of the highs.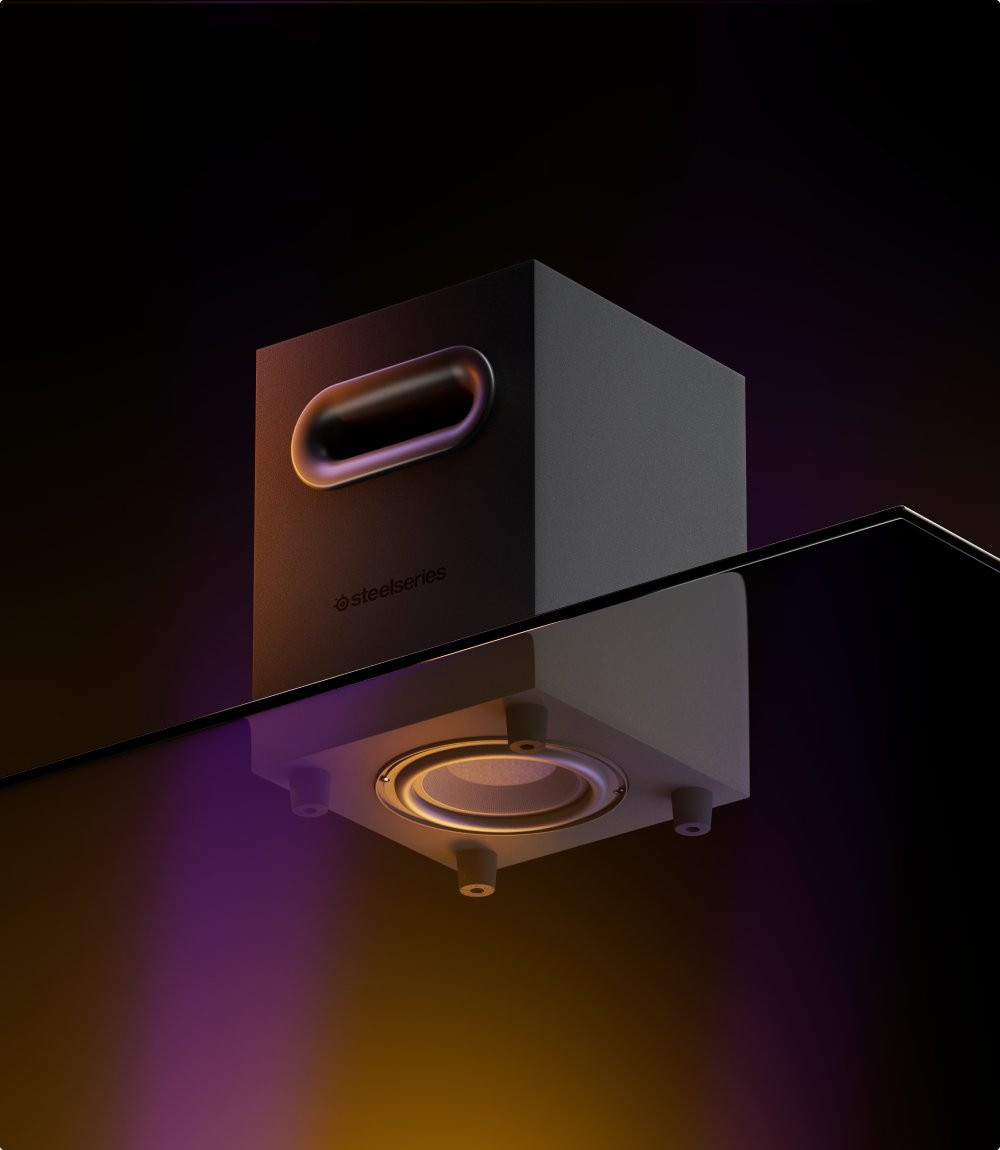 Powerful Bass
Fire up deep bass with a 6.5" down-firing subwoofer for a rich and accurate reproduction of low frequencies, bringing the thunder to visceral game sounds.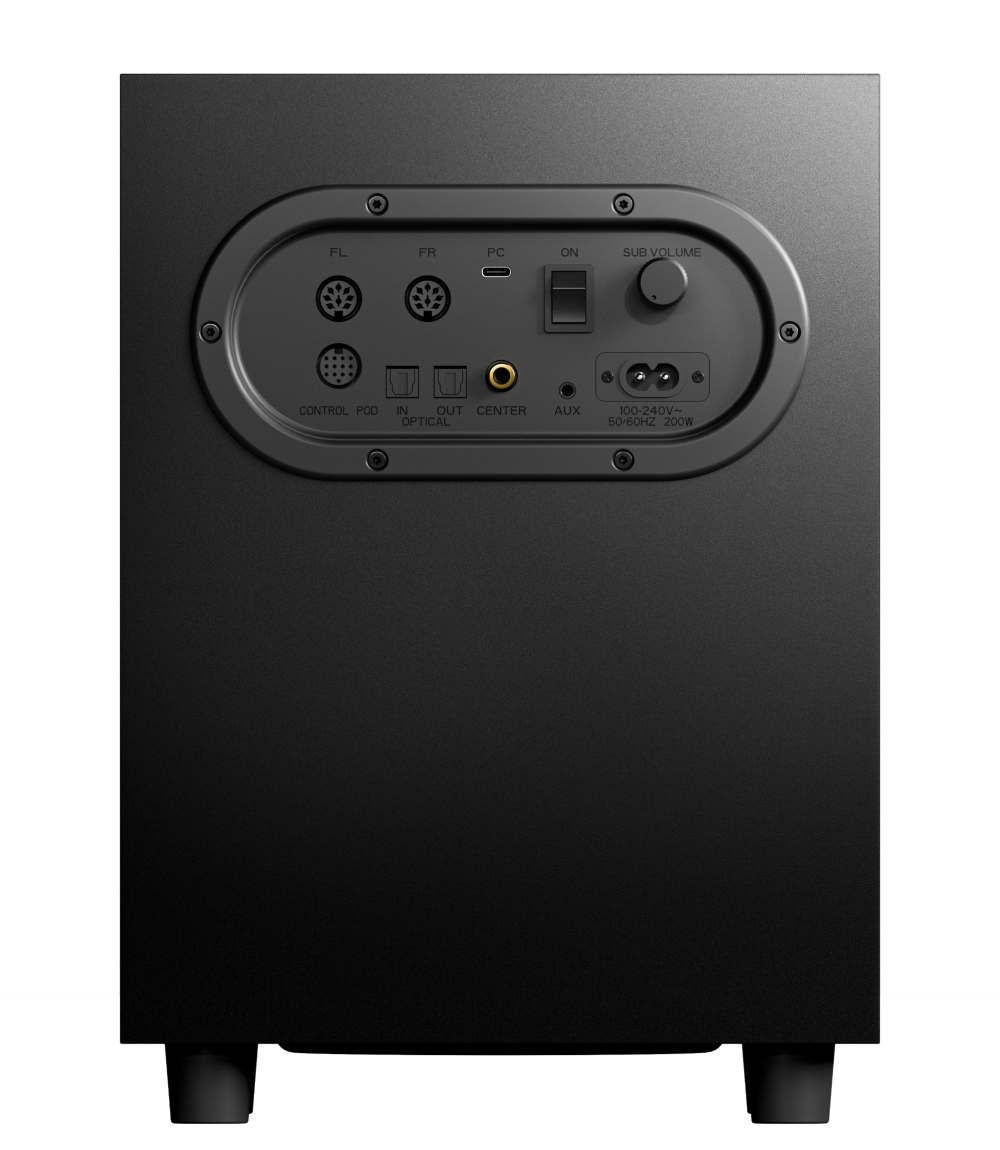 Multiple Ways to Connect
A standard USB connection invites gaming's most immersive sounds to your PC, Mac, or PlayStation. Take advantage of optical and 3.5mm Aux for phones, tablets, TVs, and other audio devices.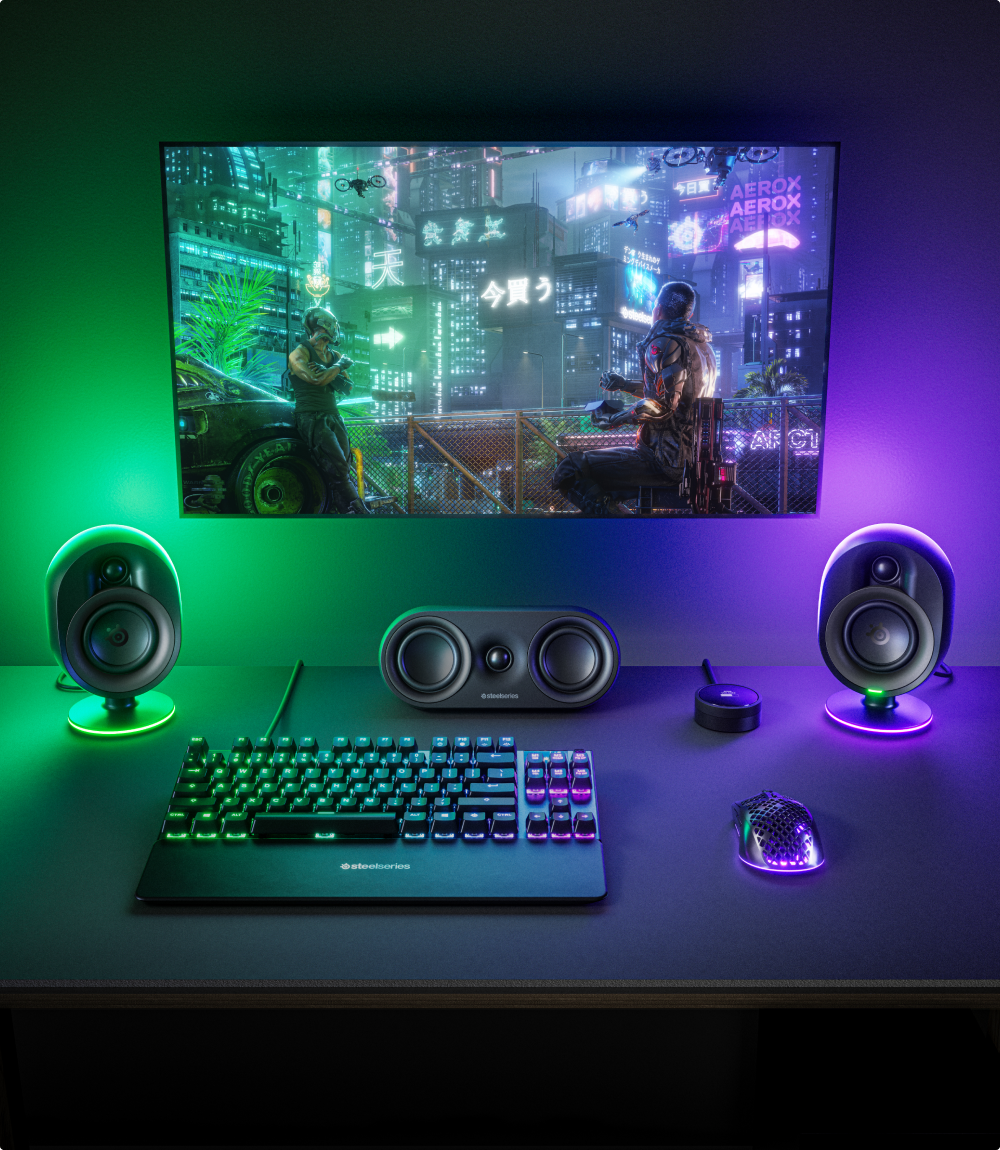 Reactive PrismSync RGB
Set a brilliant stage with an ambient lighting show that reacts to your game screen and sound, projecting on your desktop and back walls in 4 zones of configurable RGB lighting.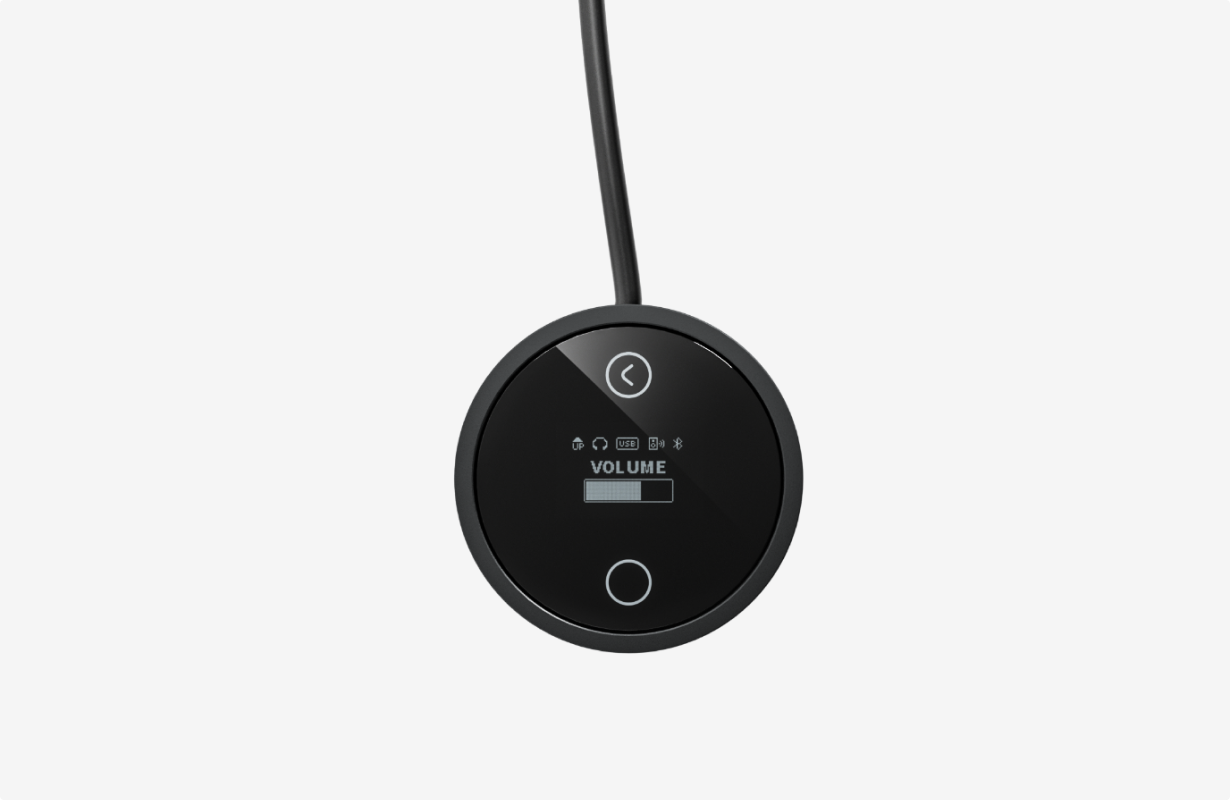 Control Pod
An informative OLED screen allows you to easily access volume, muting, 5.1 Upmix, headset toggling, LED controls, Bluetooth pairing, audio customization, and system functions.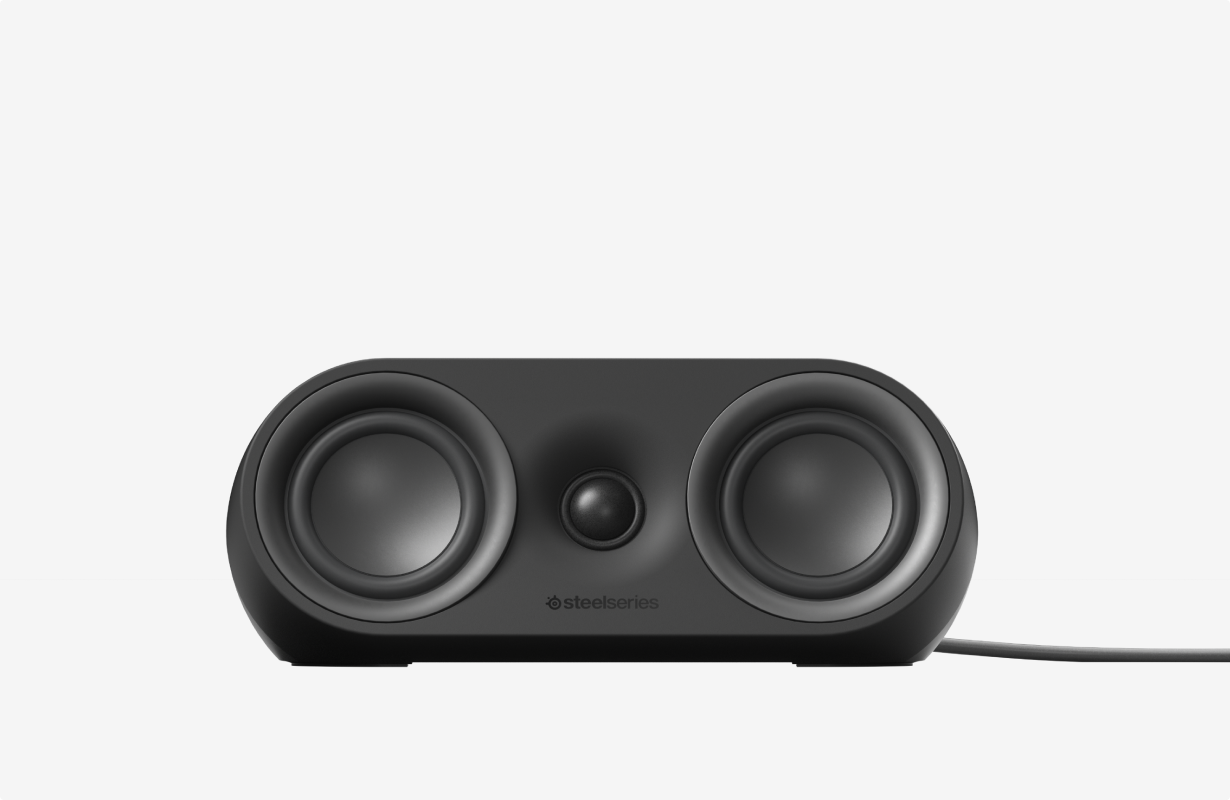 Organic Fiber and Silk Drivers
Premium organic-fiber subwoofer, mid-range drivers, and silk dome tweeters create an extremely accurate and immersive in-game soundscape.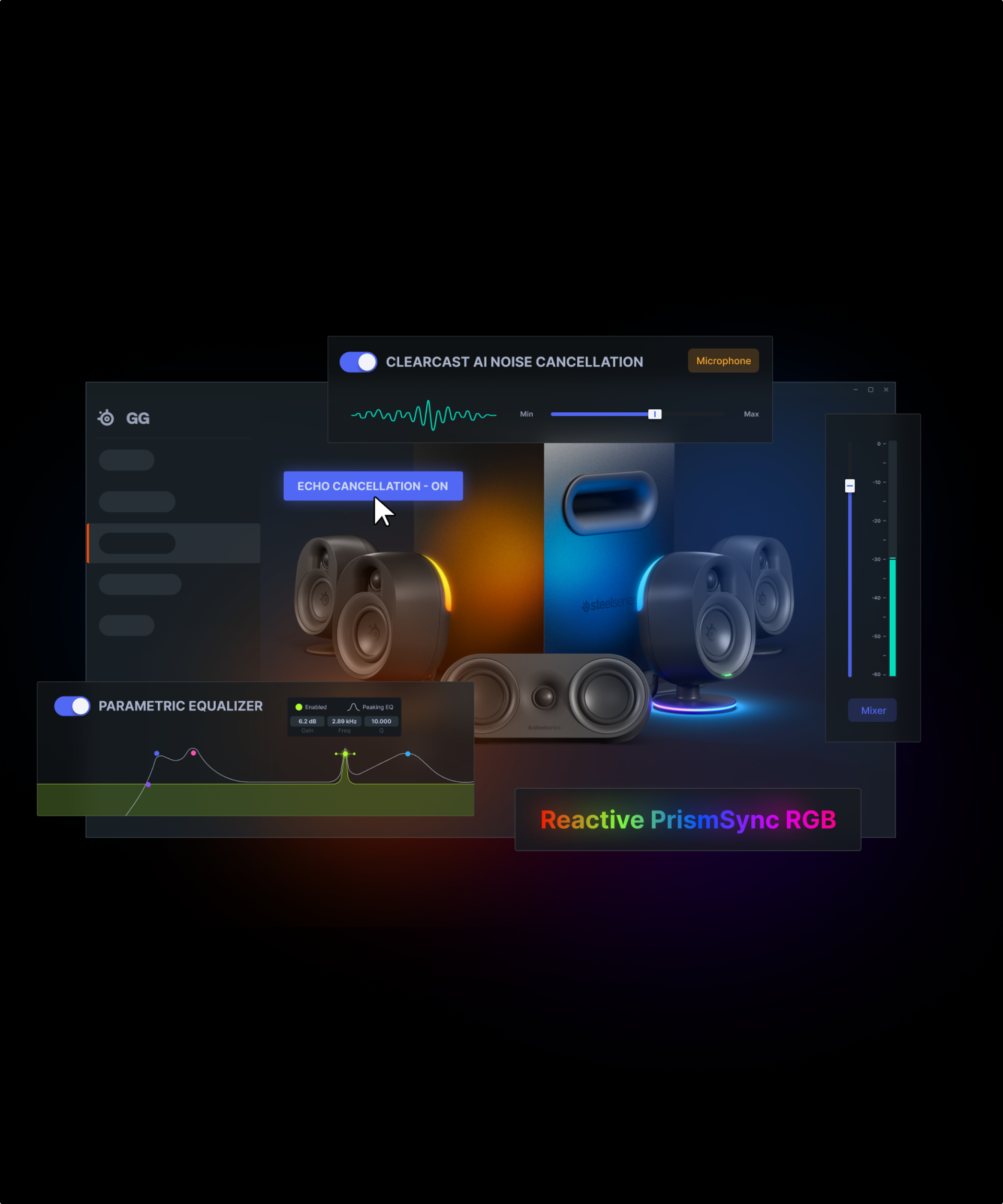 Audio Customization
Adjust nearly every aspect of sound with the 10-band Parametric EQ and filter out unwanted audio from your voice communication with Acoustical Echo Cancellation. SteelSeries Sonar Software on PC is packed with features to make the Arena truly your own.
Other Features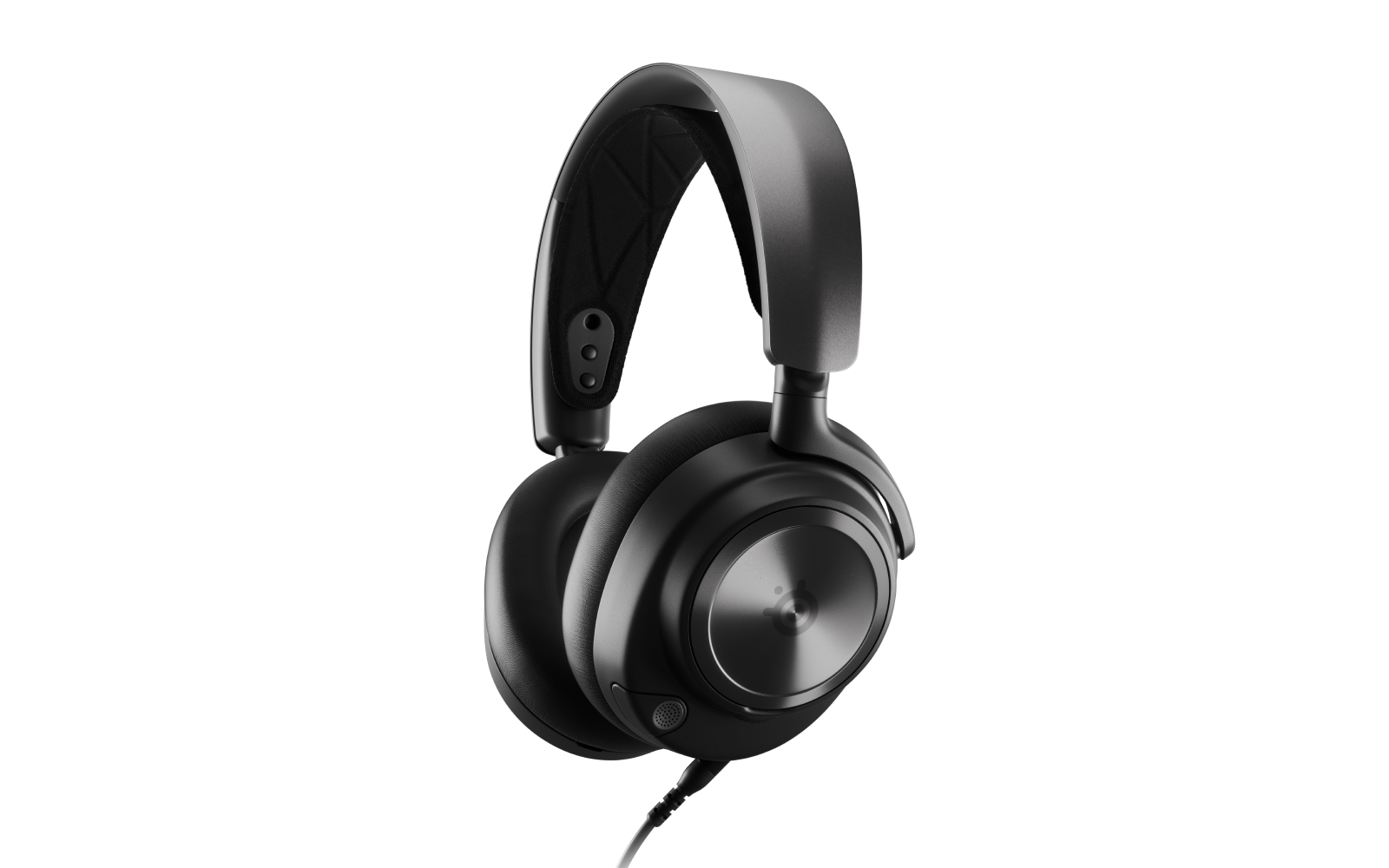 Wired Headset Support
Connect your favorite wired headset to the speakers and effortlessly switch between them using the controls on the base — no cable swapping needed.